It's staggering to think that there is but a day and a half left in this decade - this horrible, wonderful, miserable, memorable decade.
The New York Times
has a really interesting piece of
interactive photojournalism
entitled "Documenting the Decade" up on their website.
This is my pathetic attempt to do in kind.
***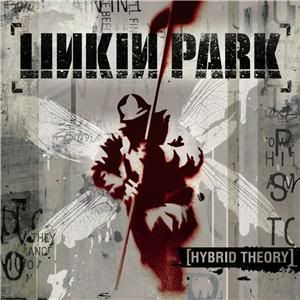 100. Hybrid Theory - Linkin Park
2000
Warner Bros
Buy (Amazon.com)
Despite every terrible thing that this album represents, not least among them, the rise of nu-metal in the American consciousness, it is an undeniable landmark on the long road of this decade. Though I was but a wee lad when it was released, songs like "In The End" will always take me back to a simpler time, that pre-9/11 era when life's biggest problems consisted of teenage angst and loneliness. Spawning massive singles like "One Step Closer" and "Crawling",
Hybrid Theory
stands out from the
KoRn
s,
Bizkit
s, and
Roach
es, clearly the high-water mark of an otherwise forgettable genre.
---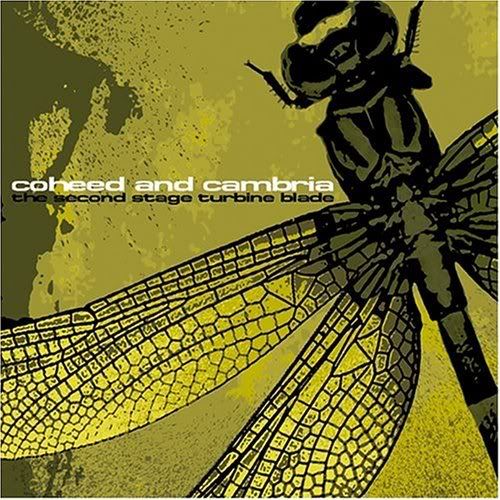 99. The Second Stage Turbine Blade - Coheed and Cambria
2002
Equal Vision
Buy (Amazon.com)
Released on Albany's own Equal Vision record label,
The Second Stage Turbine
blade introduced the country to the lilting, gender-defying falsetto of Claudio Sanchez, with the catchy "Devil In Jersey City" and the impossibly high "Everything Evil". A remarkable trade-off between post-hardcore and progressive rock, this album paved the way for the band's future crossover success (not to mention introducing the five-part saga of Coheed and his wife Cambria).
---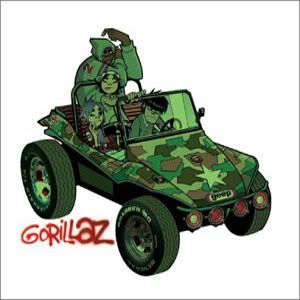 98. Gorillaz - Gorillaz
2001
Parlophone
Buy (Amazon.com)
Any album that can increase public awareness of
Del tha Funkee Homosapien
is alright in my book.
---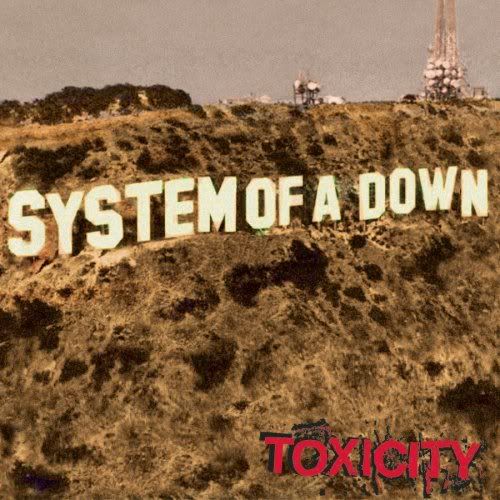 97. Toxicity - System of a Down
2001
American
Buy (Amazon.com)
Get off my case - for what it is, it's a great fuckin' time.
---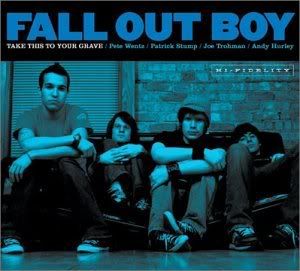 96. Take This To Your Grave - Fall Out Boy
2003
Fueled By Ramen
Buy (Amazon.com)
Before they were going down with Sugar, dating Ashlee Simpson, or panicking at discos,
Fall Out Boy
crafted an essential album firmly planted in that post-emo craze.
---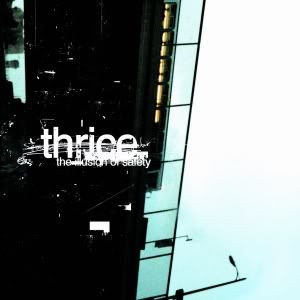 95. The Illusion of Safety - Thrice
2002
Sub City
Buy (Amazon.com)
Now content to gaze at their shoes,
Thrice
is unrecognizable as a band who cut their teeth on post-hardcore. From brutal opener "Kill Me Quickly", to early anchor "Deadbolt", all the way through to the epic finale of "The Beltsville Crucible",
The Illusion of Safety
stands as a milestone of 2000-era California punk.
---
94. Of Latitude and Longitude - Axiotronic
2009
Electronic Eel Records
Buy
So much electronic music is conceived as little more than a means to some separate end. It's a shame, yes, but it's also a reality: house is for dancing, trance is for getting fucked up, electro is for nostalgia, etc. This current state of affairs makes
Axiotronic
's latest release all the more refreshing;
Of Latitude and Longitude
is presented as electronica, wholly undanceable, produced for its own sake. Unfortunately, this purity of intent will, in all likelihood, preclude the album from ever attaining a wide audience - if it isn't spun in the club, most in the community won't take notice. Michael Spinka's Axiotronic project might prove to be Philadelphia's best kept secret...(From my
original review
)
---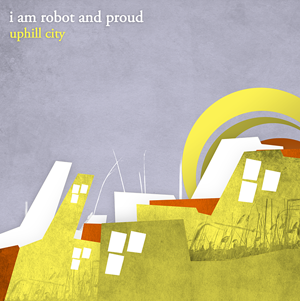 93. Uphill City - I Am Robot And Proud
2008
Darla
Buy (Amazon.com)
Beautiful electronica; see above.
---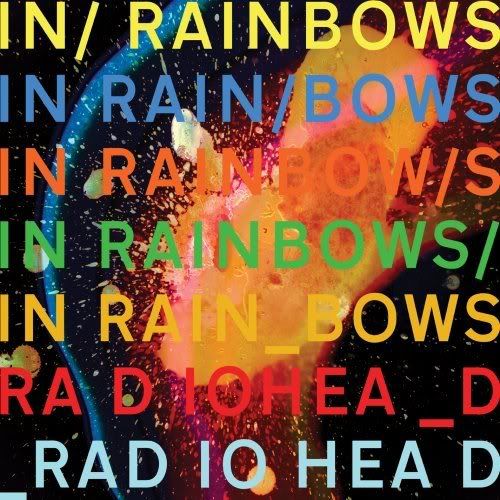 92. In Rainbows - Radiohead
2007
The fact that a song like "15 Step", from an album that was released in a truly independent fashion during an age of label omnipresence, could end up in the credits of a blockbuster like
Twilight
says more about this release - and this band - than I ever could. I've warmed up to the disc considerably since its release, with songs like "Nude" standing tall alongside the likes of "Karma Police" and "Everything In Its Right Place" as some of
Radiohead
's best.
---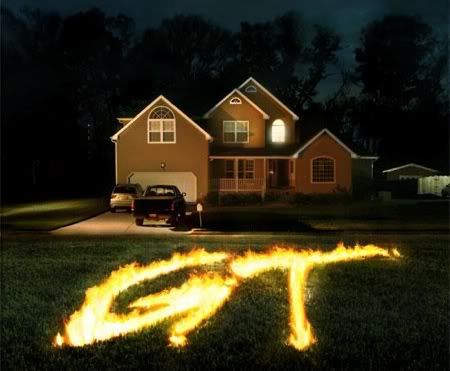 91. Feed The Animals - Girl Talk
2008
Illegal Art
Buy/Download
Released under the same model as
In Rainbows
above,
Girl Talk
scored another massive hit with
Feed The Animals
. Be sure to read Chris Sanders'
original review
.
---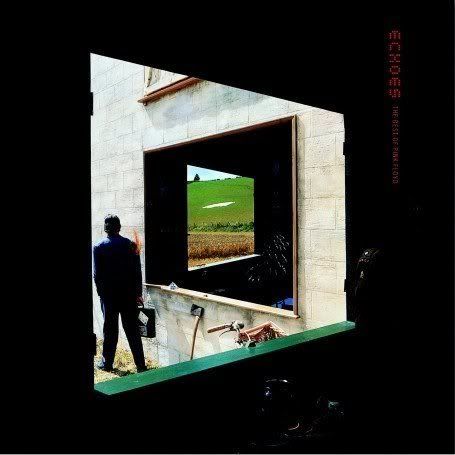 90. Echoes: The Best of Pink Floyd - Pink Floyd
2001
EMI
Buy (Amazon.com)
Compilations and retrospectives are a tricky breed, but
Echoes
wears it well. Capturing the best of
Pink Floyd
from the earliest days of Syd Barrett all the way through 1994's
Division Bell
, these are two discs that are, in short, essential.
---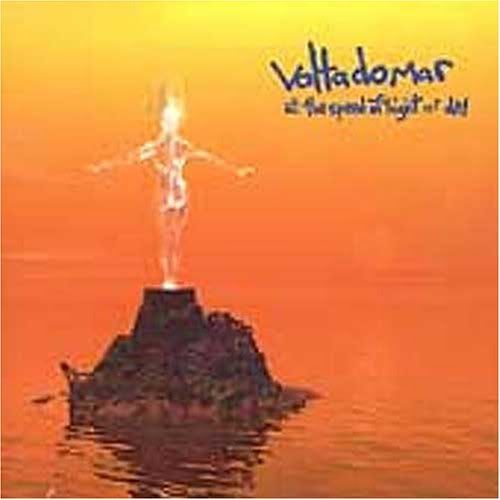 89. At the Speed of Light or Day - Volta Do Mar
2001
Arborvitae
Buy (Amazon.com)
Volta do Mar
n.
- from the Portuguese sailing technique meaning "turn of the sea", (not to be confused with
The Mars Volta
), known for a chaotic blend of free jazz, math rock, and prog that is quite unlike any other; Related terms:
sonic maelstrom
,
Jaga Jazzist
,
good
---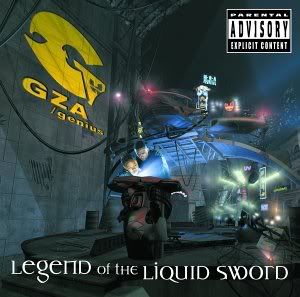 88. Legend of the Liquid Sword - GZA
2002
MCA
Buy (Amazon.com)
---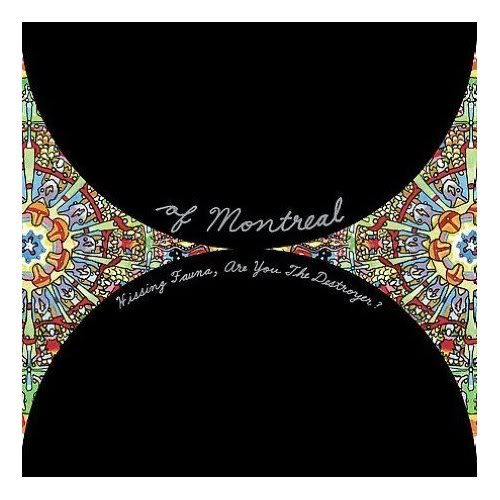 87. Hissing Fauna, Are You the Destroyer? - Of Montreal
2007
Polyvinyl
Buy (Amazon.com)
Having listened to this album since it leaked in 2006, by the time it was released I was already waiting for
Of Montreal
to release a follow up. Chronicling a rocky relationship and extended bouts of depression, this is a surprisingly heavy album for a band whose frontman is known for naked, cross-dressing, cabaret-style live performances.
---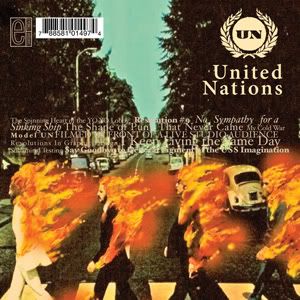 86. United Nations - United Nations
2008
Eyeball
Buy (Amazon.com)
Please,
Glassjaw
. Release another fucking album already.
---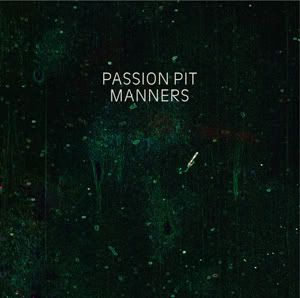 85. Manners - Passion Pit
2009
Frenchkiss
Buy (Amazon.com)
Michael Angelakos' helium whip-it delivery is not for everyone, which makes
Manners
' crossover that much more surprising. John Mayer loves "Moth's Wings", "Sleepyhead" is on a smartphone commercial, and everybody and their mother has a remix of "Little Secrets".
Every day is full of surprises, I guess.
---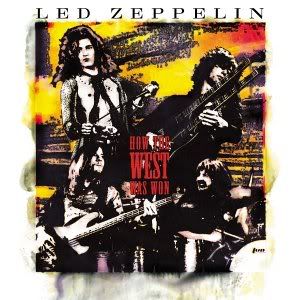 84. How The West Was Won - Led Zeppelin
2003
Atlantic
Buy (Amazon.com)
Briefly, the best live album ever released.
---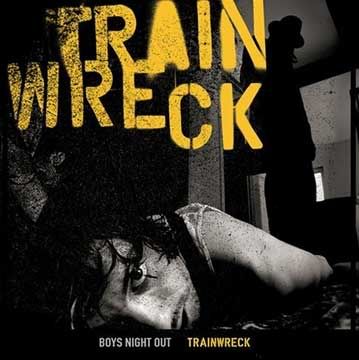 83. Trainwreck - Boys Night Out
2005
Ferret
Buy (Amazon.com)
Again, briefly, my favorite concept album since
In The Aeroplane Over The Sea
.
---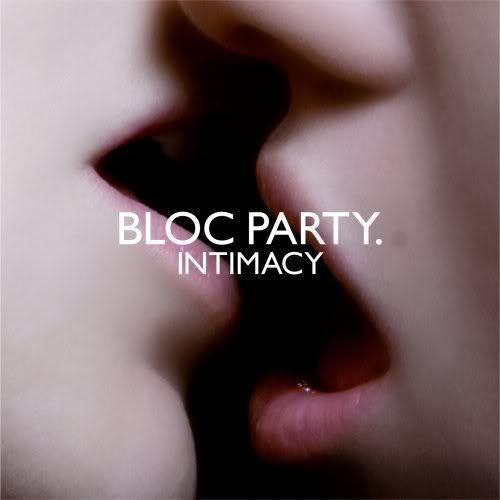 82. Intimacy - Bloc Party
2008
Vice Records
Buy (Amazon.com)
This is a captivating record that successfully blends sampled beats, lush orchestration, a baroque sensibility, and straight-up rock, to form a concoction that is a radical departure from their too-weird-for-its-own-good A Weekend In The City. As such, Intimacy is more of a return to form than anything, really.
There is no doubt in my mind. Bloc Party is back...(From my
original review
)
---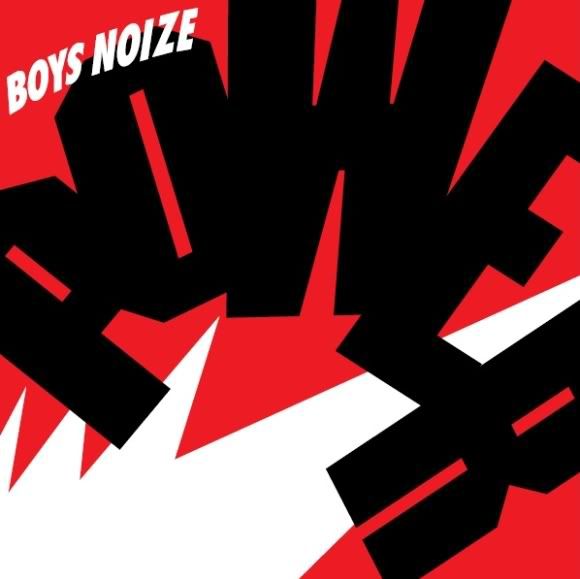 81. Power - Boys Noize
2009
Boysnoize
Buy (Amazon.com)
Although not as immediately accessible (or danceable) as 2007's
Oi Oi Oi
, Alexander Ridha's sophomore long player succeeds in its own right, breaking free from the confinement of a "dance album". It is more akin to an aural journey from the highest extolls of glee to the darkest, most troubled angst. "Gax" is
the
opener of the year and the closing beat of "Heart Attack" blends bleeding synths with an almost sub-sonic churn that conjures images of a dying blue whale sputtering its last breath.
Boys Noize
certainly outdid himself here.
---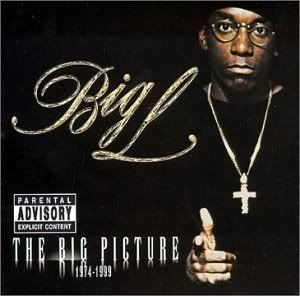 80. The Big Picture - Big L
2000
EMI
Buy (Amazon.com)
This might be one of the best posthumously released rap albums of all time -
Life After Death
notwithstanding.
---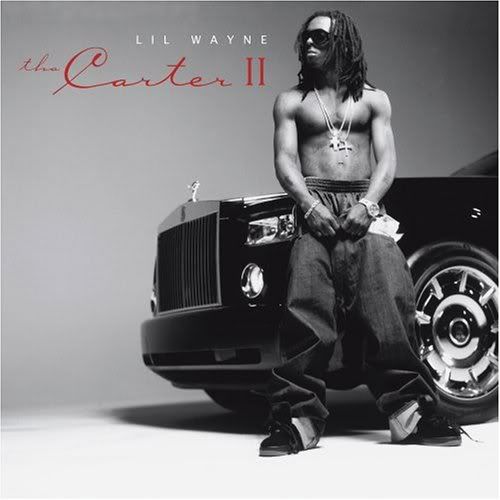 79. Tha Carter II - Lil' Wayne
2005
Cash Money
Buy (Amazon.com)
For well over an hour,
Lil' Wayne
almost manages to keep a straight face, which by itself warrants inclusion in my book.
---
78. Broken Social Scene - Broken Social Scene
2005
Arts & Crafts
Buy (Amazon.com)
Although not as transcendent as its predecessor
You Forgot It In People
, the Toronto collective is in top form on this self-titled LP. The time signature which lends its name to "7/4 (Shoreline)" gives the track a feeling of being "off" and spot-on all at once, "It's All Gonna Break" is jaw-dropping, and the album's centerpiece "Superconnected" is a six minute time capsule, demonstrating the power and beauty of Canadian indie rock, capturing lighting in a bottle.
---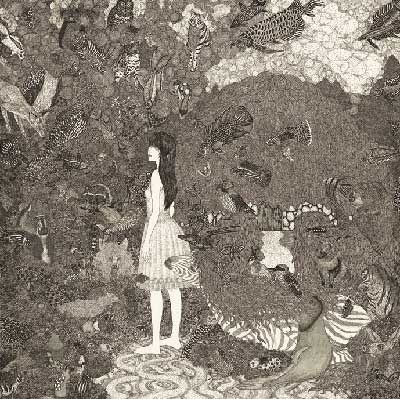 77. Hurtbreak Wonderland - World's End Girlfriend
2007
Human Highway
Buy (Amazon.com)
Most only know Katsuhiko Maeda for his split release with post-rock giants
Mono
. However,
World's End Girlfriend
's solo material is even better. A haunting mix of electronica and classical,
Hurtbreak Wonderland
is a rollercoaster ride through mania, terror, and, well, wonder, quite unlike anything else you'll ever hear.
---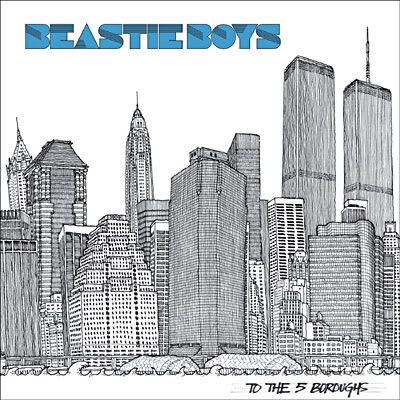 76. To The 5 Boroughs - Beastie Boys
2004
Capitol
Buy (Amazon.com)
Brent DiCrescenzo
put it too eloquently to ever taint.