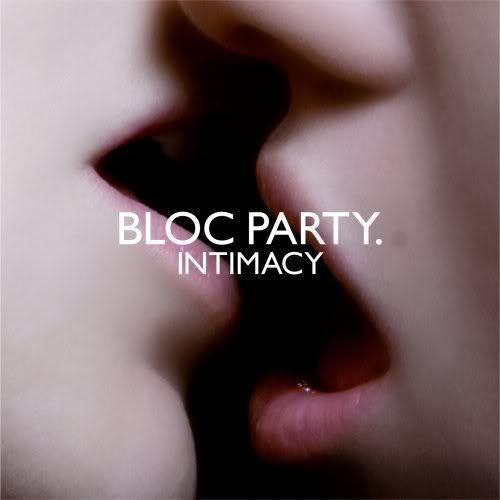 2008
Vice Records
Buy (Amazon.com)
8/10
So, you know that band
Bloc Party
? Yeah, they're back.
Many fans, myself included, were hesitant upon hearing the
Mercury
single, which further showcased Kele Okereke's electronic fetish. I mean, yeah, I'm into electronica as much as the next guy, but Bloc Party was a rock band when I fell in love with them. I don't know if I would have found this new sound as interesting as the quirky electro-rock of
Silent Alarm
. Luckily, my fear has not yet been realized.
In many ways, this album picks up where their debut left off. It starts with "Ares", full of chanted call-and-response, wild guitar, and loud, enthusiastic drums (things with which
Silent Alarm
brimmed). More on the tail-end of the album, the softer slow-burn of "Signs" falls somewhere between "So Here We Are" and "This Modern Love", and closer "Ion Square" could be described as breathtaking. After the massive disappointment of
A Weekend In The City
, it would seem that Bloc Party have found themselves again.
Sure, the band still has some work to do: the repetitive nature of "Mercury" borders on obnoxious, and the long-winded, sparse atmospherics of "Biko" left me less than enthused. But Bloc Party have made considerable strides, most notably in their crafting of an album that flows from start to finish. Even
Silent Alarm
felt bloated at times, stalling and losing momentum in its midsection;
Intimacy
has no such problem.
This is a captivating record that successfully blends sampled beats, lush orchestration, a baroque sensibility, and straight-up rock, to form a concoction that is a radical departure from their too-weird-for-its-own-good
A Weekend In The City
. As such,
Intimacy
is more of a return to form than anything, really.
There is no doubt in my mind. Bloc Party is back.
---
Key Tracks (click to download):
Zephyrus
Trojan Horse