Year in and year out, it seems that the critics lament that it has indeed been a "slow year for music", and I'm sure that 2008 will prove to be no exception. I, however, wholeheartedly disagree with that sentiment. I think 2008 has been a very exciting year, with some very powerful debuts that have rattled the status quo and motivated the bigger acts to get off of their asses and make some good music. Reading through the
NME
and
Rolling Stone
, there were really no surprises as to what made the cut and what didn't - the indie darlings
TV On The Radio
are an early contender for receiving the most nominations for album of the year. However, you won't find TV On The Radio on this list. Nor will you find albums by
Of Montreal
,
M83
, or
Death Cab For Cutie
, because I frankly thought they were either disappointing or flat-out sucked.
You might not agree with my twenty albums, and why should you? Who am I? This is just one list by one man in a sea of millions. If you like it, great, let me know. If not, great, let me know anyway.
So for what it's worth, the 20 albums released this year that I enjoyed the most. Nothing more, nothing less.
***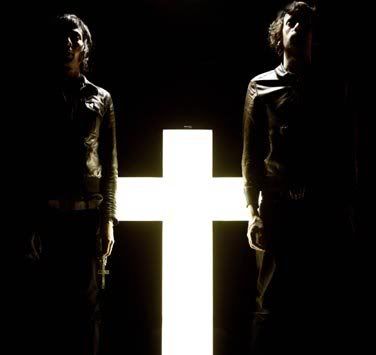 20. Planisphere - Justice
Does a mix made for a Dior Homme fashion show count as an album? I hope so. And even if it doesn't, who's going to argue with me?
Justice
had a moderately big year - the whole "unplugged" scandal with the MIDI cable, the aforementioned fashion show, and, more recently, the release of their DVD
A Cross The Universe
. So I figured I'd recognize in a moderately big fashion - top twenty status.
You won't find "D.A.N.C.E." among the four components of
Planisphere
- the overall feel is nowhere near as decidedly pop. Instead, think more "Waters Of Nazareth" or "One Minute To Midnight". Except better.
Here's hoping that
Planisphere
is merely a taste of what's to come from our favorite French duo since the old
M83
.
---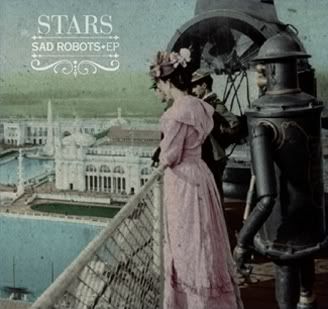 19. Sad Robots EP - Stars
(
original review
)
Arts & Crafts
After a misguided remix album and the streaky
In Our Bedroom After The War
, it seems that
Stars
is officially back on track. From the first mechanical whir of "Maintenance Hall, 4am" to the somber keys that close "Sad Robot", this EP is nothing short of wistful, sincere, and heartbreaking, and gives me hope that their fifth full length could be the next "Set Yourself On Fire".
Viva la revolucion suave.
---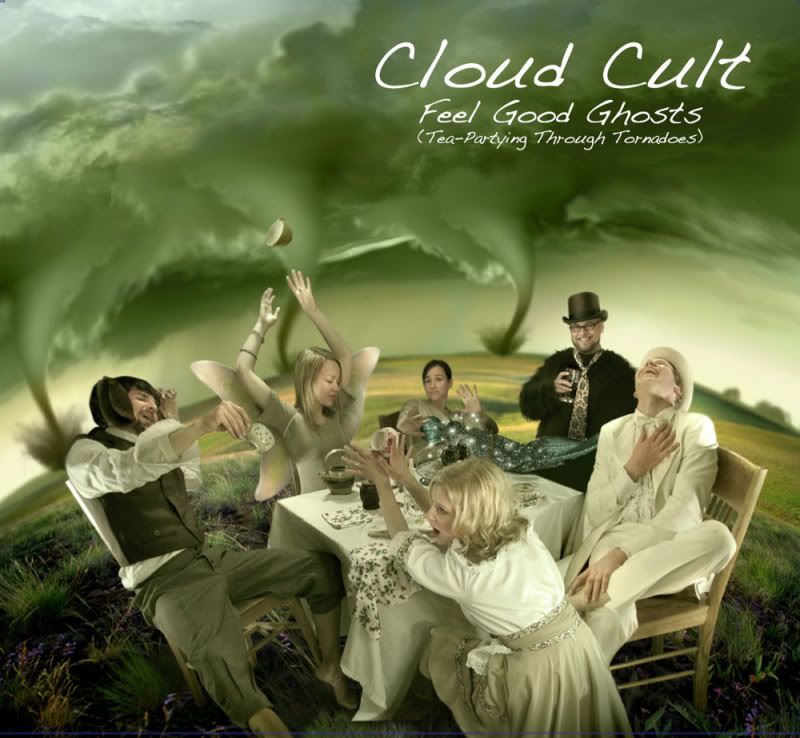 18. Feel Good Ghosts (Tea-Partying Through Tornadoes) - Cloud Cult
Earthology Records
Buy (Amazon.com)
While not deserving of quite as much love as 2007's absolutely phenomenal
The Meaning Of 8
,
Feel Good Ghosts
was still a heck of an album - it even landed on an Esurance commercial. It might also serve as the band's swan song, as frontman Craig Minowa has stated that this could be their last album for awhile (or forever).
I sincerely hope that
Feel Good Ghosts
is not their final release, but if it is,
Cloud Cult
certainly could have done worse - they could have released
Cut The Crap
.
---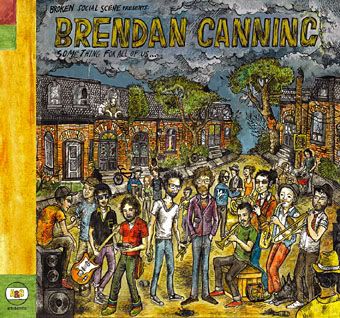 17. Something For All Of Us - Brendan Canning
Arts & Crafts
Buy (Amazon.com)
It's no
You Forgot It In People
, but there's really not much wrong with
Brendan Canning
's summer release, the second in the
Broken Social Scene Presents...
series. Straight up indie pop/rock/whatever,
Arts & Crafts
have another winner on their hands.
---

16. Embers - UpCDownCLeftCRightCAbc+Start
Tap 'n' Tin
Buy (Amazon.com)
UpCDownC
channel, on "Murmurs Pt. II", the melancholy refrain of "Your Hand In Mine". Yes, I just said that; I just made the
Earth Is Not A Cold Dead Place
allusion.
Embers
is that good of an album.
---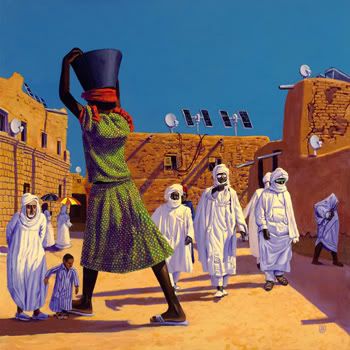 15. The Bedlam In Goliath - The Mars Volta
Gold Standard Laboratories
Buy (Amazon.com)
After the somewhat disappointing
Amputechture
, many were left wondering what was next for
The Mars Volta
. With Omar spending an increasing amount of time scoring movies and recording solo, it seemed that a record that could do justice to
Frances The Mute
's legacy might never come. And then there was
Bedlam
.
Loopy creation myth and backstory notwithstanding,
The Bedlam In Goliath
was
the
prog rock release this year. Yes, there were still the
Tool
-esque noodling and cheesy themes which were present on
Amputechture
. But the band thankfully toned down the goofy chipmunk vocals and aimless passages of ambience to create a much tighter, more cohesive listening experience.
The biggest change here was the replacement of Jon Theodore with Thomas Pridgen, who brought a completely different style of drumming to the table. Both were technically proficient, but Theodore's laid-back fills were substituted with skittering, metal-like rudiments and double bass rolls to bring a tense, schizophrenic mood to the songs.
While still a notch or two below
Frances The Mute
in the grand scheme of things,
The Bedlam In Goliath
represented a remarkable turnaround for a band led astray. And for that reason, it is an essential release of 2008.
---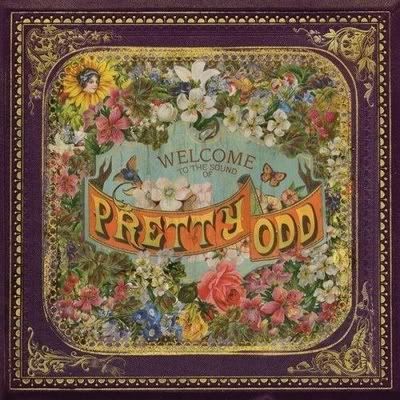 14. Pretty. Odd. - Panic at the Disco
(
original review
)
Fueled By Ramen
Buy (Amazon.com)
Brendon Urie, my apologies to you. In my
review
of
Panic at the Disco
's spring release, I was too quick to judge; too dismissive, too flippant, too self-absorbed. Granted, that review is still one of my favorites, but I really wasn't being fair. Or maybe I was? At the time, I really only thought
Pretty. Odd.
merited a
6.5/10
. After spending a few more months with it, however, that number has definitely gone up a few digits.
And while I wouldn't go as far as
The Rolling Stone
to call it their
Sgt. Pepper's
, this album was still a remarkable achievement. I condemned the release as not being catchy enough, and that couldn't be further from the truth. Months later, I still have the hooks of "Pas De Cheval", "Northern Downpour", "Do You Know What I'm Seeing?", and countless others floating through my head.
This is Panic, grown up. They dropped the exclamation point, added maturity, gained credibility.
---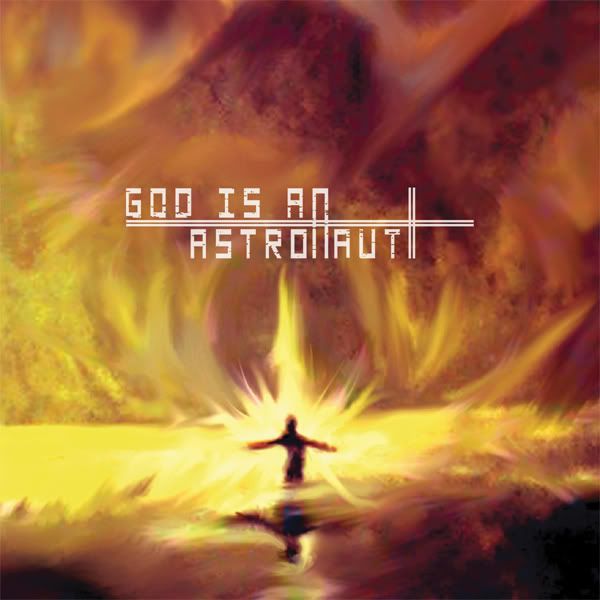 13. God Is An Astronaut - God Is An Astronaut
Revive Records
Buy (Amazon.com)
Two words. Fucking. Incredible.
That is all.
---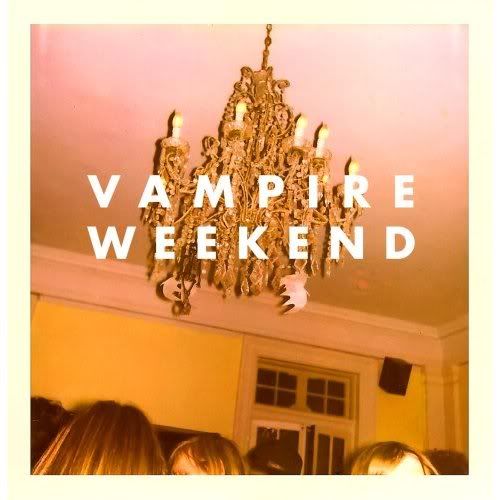 12. Vampire Weekend - Vampire Weekend
XL Recordings
Buy (Amazon.com)
Stereogum says
Vampire Weekend
was the most overrated artist this year, and I say "Who cares?" They're fun, they're catchy, they're pop. Isn't that nice for a change? Especially in a year where the "fun" groups (
Of Montreal
,
CSS
, etc.) made lackluster efforts, shouldn't a group like Vampire Weekend get bonus points for getting it right?
At least, that's the way I see it.
---

11. Marking Time - Richard Skelton
(
original review
)
Preservation Records
I know what you're thinking, and the answer is "Yes,
another
instrumental album". I'm sorry, but I just can't help that it was a fruitful year for post-rock and electronica.
Richard Skelton
certainly contributed.
Too loud for ambient, too weird for rock, this is for fans of
Stars of the Lid
and
The World On Higher Downs
.
(Read about albums 1 - 10 and find out which is crowned Album of the Year)