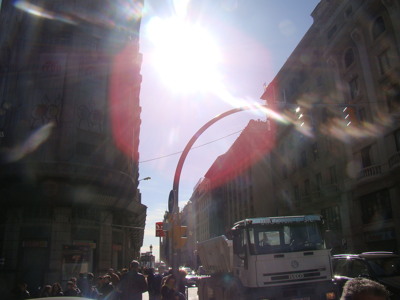 [via me, barcelona, es, spring '10]
What's there to do in Florida?
Plenty, I suppose. You could go see a Miami Heat basketball game. You could enroll in summer session at UF. You could go take a tour of the state capitol. You could even go to Disney World (I suppose).
Me? I'm happy at the beach,
tomando el sol
.
tomando sol by mr.kissner
1. orion - boriqueneando
2. alvaro, punish - cubata (breakdown remix)
3. french fries - merel
4. skipteque - not given
5. hot city - another girl
6. cardpusha - coppertone punch (ghosts on tape)
7. daniel bedingfield - gotta get tru dis (dnd remix)
8. redlight - source 16
9. surkin - white knight 2 (nikko remix)
10. avicii, sebastien drumzz - my feelings 4 u
11. roses gabor - lovesick
12. brenmar - b tha 1
13. french fries, chaos in th cdb - with u
14. track stars - horns & bass
15. mixhell - highly xplicit (brodinski rmx)
16. sonic c, digital l.a.b. - drunk skunk (la riots remixx)