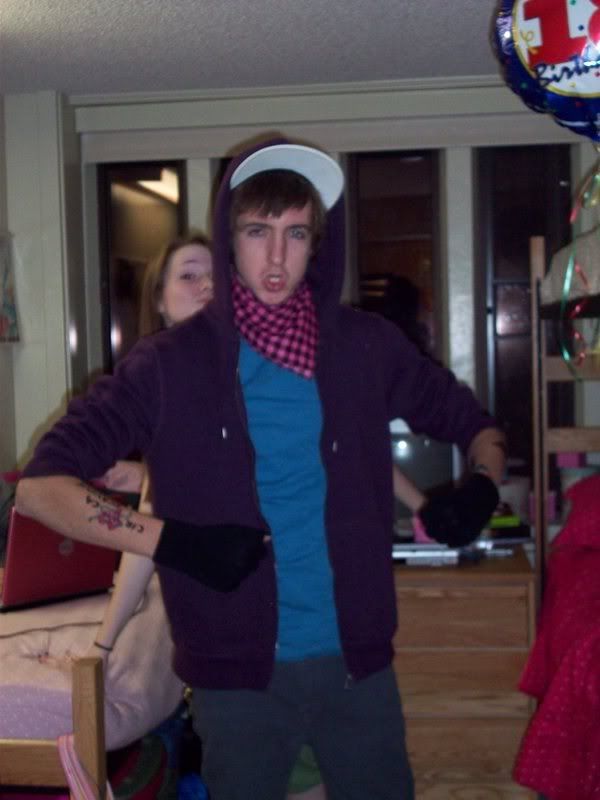 REP YOUR LOCAL MUSIC SCENE! THEY'RE NOT CONCERTS, THEY'RE SHOWS. I'M SO FUCKING HARDCORE.
For Halloween, I decided to rep my scene, be mad hardcore, and cop a bandana and fitted - that is to say, I dressed up like a scene kid...and to celebrate, here's some songs to set the mood for wrecking shit...Hope that everybody had fun last night and stayed safe!
***
1.
We Better Learn To Hotwire A Uterus
- The Fall Of Troy
2.
Like A Cat
- The Number 12 Looks Like You
3.
Baby, You Wouldn't Last A Minute On The Creek
- Chiodos
4.
The Robot With Human Hair Pt. II
- Dance Gavin Dance
5.
Ships At Distance
- Oceana