Anybody and everybody these days seems to have a
Top __ Albums
feature going, so I figured I better make one too. I'll be the first to admit it: the list is strongly biased towards guitar-based albums released from 1995 onward (especially those of the more independent variety), but this is a product of my age more than anything. Feel free to add a comment putting me in my place, I could always use a nice slice of humble pie.
(
Note
: As the title indicates, this list only considers records released since 1970, hence
Pet Sounds
and
____ album by the Beatles
aren't here. That's not to downplay their relevance or their influence, as these were some of the most significant albums ever released in contemporary Western popular music - their omission was more personal choice than anything.)
20.

This Station Is Non-Operational - At The Drive-In
2005

Fearless
Buy (Amazon.com)
How do you solve a problem like
At The Drive-In
?
Let me rephrase that: when compiling a list of the 20 best rock albums spanning the last 4 decades, what do you do about a group widely regarded as
the
quintessential post-hardcore band? I could have easily devoted spots 20 through 16 to
Acrobatic Tenement
,
Alfaro Vive Carajo
,
El Gran Orgo
,
in/casino/out
, and
Relationship of Command
, and called it a day, but that just wouldn't have been fair to the other 18 bands on this list. Perhaps in anticipation of this conundrum, Fearless Records released a superlative anthology of ATDI's brief but monumental career, and my problems evaporated.
As "Greatest Hits" albums go,
This Station Is Non-Operational
is up there with
The Essential Clash
as one of the best ones ever assembled. Yes, there are some glaring omissions, most notably the entirety of
Acrobatic Tenement
(save a live version of
Initiation
), but upon hearing the 18 tracks that
did
make the cut, all is easily forgiven. According to guitarist Jim Ward, the band's
rationale
in glossing over their early work was that "there was just some stuff [we] wanted to stay special, like those early seven-inches. If you have them, then you have them because you were in a certain place at a certain time. [We] wanted to keep it special for those people."
Hey, as long as it was intentional.
Besides, instead of focusing on what
isn't
there, I like to set my sights on what is, because there's certainly plenty:
Picket Fence Cartel
,
Enfilade
(with an Iggy Pop cameo!), and
One Armed Scissor
are all essential ATDI cuts. But what makes this better than some bootleg mixtape or fan playlist (which is what most of these compilations boil down to) is the inclusion of some lesser known tracks, songs that are of the same quality as those given the LP treatment. B-sides and singles like
Incetardis
and
Doorman's Placebo
shine, and
This Night Has Opened My Eyes
sounds just as haunting coming from Cedric Bixler as it did when Morrissey sang it twenty years earlier.
The Mars Volta
is (mostly) interesting,
De Facto
was a bit too weird for its own good, and
Sparta
continually underwhelms: At The Drive-In very well might remain the high-water mark of its former members' respective careers, and this record is full of 18 reasons why.
---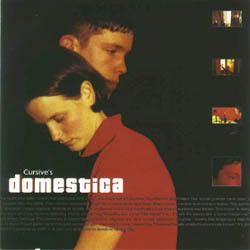 19. Domestica - Cursive

2000
Saddle Creek
Buy (Amazon.com)
Back before the term "emo" was branded and commodified by Hot Topic, before Marc Bianchi even started thinking about making electronic music as
Her Space Holiday
, the "DC Sound" was what everybody and their mother seemed to be striving for. So who the hell would have guessed that a group of guys from Omaha, Nebraska would do it better than anybody in years? Cursive's 2001 EP,
Burst and Bloom,
was the epitome of what was then the band's signature: long-form melodic hardcore (long is relative when it comes to hardcore music, as sub-minute track lengths were commonplace) with a softer, more introspective edge. After
Burst and Bloom
, Cursive began to meander down the winding path of indie rock, to great success. But in 2000, before any of that, they released 32 minutes of near musical perfection, a criminally-underrated concept album (concept album in the good way, not the pejorative
Kiss
way) titled
Domestica
.
Ostensibly chronicling the messy divorce of frontman Tim Kasher (a topic later revisited by his softer side-project, The Good Life, on their equally captivating
Album of the Year
),
Domestica
winds its way through 9 vignettes of a disintegrating household, of a relationship gone stale, loveless. It's all there: the bitter resentment (
The Martyr
), the infidelity (
A Red So Deep
), the confrontation (
The Radiator Hums
), and the eventual, resigned acceptance of defeat (
The Night I Lost The Will To Fight
). Kasher claims that the album ends on a note of hope, but I have no idea what the fuck he is talking about: there is nothing hopeful at all about this album, one of the most thoroughly depressing listens in my collection.
Maybe he was confusing "hope" with "catharsis", because there is certainly plenty of that. I've yet to find a chorus as satisfying as
The Radiator Hums
' refrain "I threw out the phone to try to get through to you!", which isn't even to mention Kasher's clever wordplay that pervades the entire album.
Cursive's status as an "emo" band was questionable:
Domestica
shares almost nothing in common with the likes of, say, Indian Summer. But I've got to tell you, emo or not, Silverstein and Hawthorne Heights would do well to take a trip down to Omaha. Who knows? They might even learn a thing or two.
---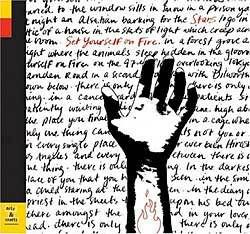 18. Set Yourself On Fire
2004
Arts & Crafts
Buy (Amazon.com)
"When there is nothing left to burn, you have to set yourself on fire."
Sage words, recited by
Stars
' lead singer Torquill Campbell's father on opening track
Your Ex-Lover is Dead
. I'd describe this song, one of heart-aching beauty, but why bother? Somebody else (i.e. the members of Stars themselves) already summarized it perfectly:
"...an exquisitely warm brass section helps tell a call-and-response story of half-regret, of seeing someone you once fucked at a party, knowing they never hurt you the way they could've, and feeling awkward, hateful and oddly wistful about it."
This quote, which used to adorn their
official website
, applies to more than just
Your Ex-Lover Is Dead
. This song is
the
perfect opening track, accurately setting the tone for the entire album: 12 tales of breaking up, breaking down, and just plain old breaking, each running the gamut from awkward to hateful to, well, oddly wistful.
"12 tales?" you might be thinking, "But there are 13 songs on this album!"
If only that were the case. The CD cover might list 13 titles, but they are more aptly described as "12 songs and one horrible, terrible, awful, rodentious, no-good, rotten, very bad mess of a sonic abortion called
He Lied About Death
", an extraneously political, generic Bush-basher padded with 2 minutes of masturbatory noodling on a melodica. The track sticks out like a sore thumb, not at all fitting in with the relationship-driven narratives that dominate the remainder of the record.
One clunker generally doesn't make or break an album, however, and in Stars' case, the other twelve diamonds easily offset the one piece of coal.
Calendar Girl
tugs at the heartstrings,
Reunion
reflects with fond remembrance and nostalgic regret, and
Celebration Guns
does anything but celebrate: this is truly baroque pop at its best.
But for one track,
Set Yourself On Fire
makes the top ten; even at #18, it's still classic.
---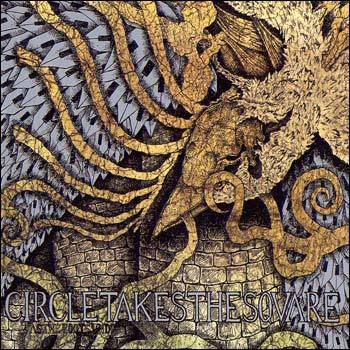 17. As The Roots Undo - Circle Takes The Square
2004
Robotic Empire
Buy (Amazon.com)
Out of all the albums on here, this might be the hardest to sell: honest to God, archetypal "screamo" (see: comments on the term "emo" above), relentless in its refusal to back down, engulfing the listener in an asphyxiating cacophony of angular guitars and blood-curdling squeals of anguish, coked-out drums rolling through breakdowns and blastbeats with lightning speed and thunderous aplomb.
Scratch that. A better way to market this band and this album would just be to say Jordan Blilie and Efrim Menuck got drunk and had a kid.
Hm, that's not much better, biological impossibilities notwithstanding, and it's pretty obscure too.
I guess this music defies easy description and labeling (ignore the word screamo in quotes in the first paragraph), and needs to be heard for oneself. I won't sugarcoat it: you will probably hate this album, unless you enjoy loud, abrasive, challenging music. Perhaps
Circle Takes The Square
is the James Joyce of the musical world. They both claim that their work has a narrative to it; the rest of us just have to take their word for it.
Like I said, tough sell.
---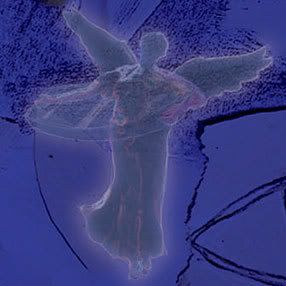 16. The Four Trees - Caspian
2007
Dopamine
Buy (Amazon.com)
I can't put it any better than
this
.
---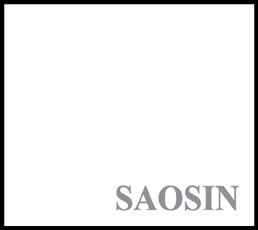 15. Translating the Name EP - Saosin
2003
Death Do Us Part
Buy (Amazon.com)
The classic scenario: boy meets band; boy moves to California to record most intense, relevant 15 minutes of rock music of the 21st century; boy goes on tour, wows everybody; boy gets homesick, moves back to Pennsylvania, starts an experimental band; old band finds a replacement, become chronic disappointment.
And don't forget the drums, recorded by former
Slayer
drum tech Pat Magrath. Ho-oly shit the drums.
---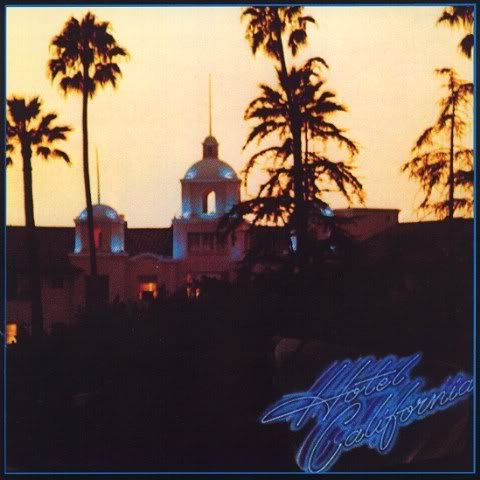 14. Hotel California - The Eagles

1976
Ayslum
Buy (Amazon.com)
A question that I can't get out of my head is "Why did I choose to put this album on the list?"
Was it because it is truly one of the greatest 20 releases of the last four decades? Or was it because of running errands with my father as a young boy, pushing 80 in his 300ZX while the fitting
Life In The Fast Lane
roared from his Bose six-speaker? Could it be the title track, with its haunting, desolate atmosphere, and that ridiculous guitar solo, often imitated, never duplicated? It might have been
New Kid In Town
, which spoke,
still
speaks, to that universal fear of being replaced, something that only becomes more relevant with the passage of time. Or maybe it was the sprawling Henley-dominated closer,
The Last Resort
, its message and tone a foreshadowing of his solo work, more errands, and new memories.
Perhaps those are all the wrong questions; perhaps critical merit and personal connection don't have to be mutually exclusive. Regardless, the album stays.
---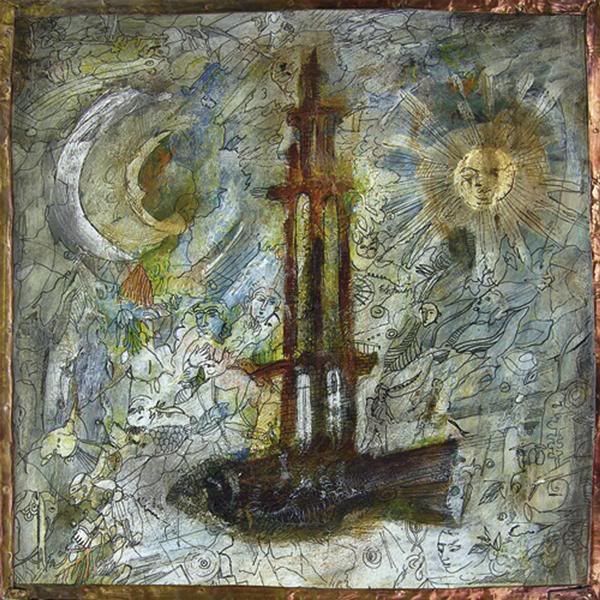 13. Brother, Sister - mewithoutYou
2006
Tooth & Nail
Buy (Amazon.com)
A 45 minute existential romp tackling life, death, God, the Devil, lust, pride, greed, addiction, "the pious", and "the profane" - good and evil, to put it bluntly -
Brother, Sister
is quite an achievement. Even more stunning is that a decidedly
"
Christian" band could make such an album without the resultant product coming off as proselytizing. Instead of preaching,
mewithoutYou
simply asks a few questions about the universe. Then, they attempt to answer them, in their own, oddly humble way, before ultimately coming to the conclusion that "I do not exist, only You exist, I do not exist."
To this end, the record sounds less like an ad for the church and more like an old ad for Radio Shack: "You've got questions, we've got answers."
---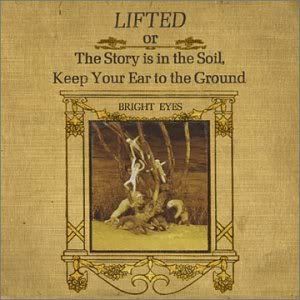 12. Lifted or The Story Is In The Soil, Keep Your Ear To The Ground - Bright Eyes
2002
Saddle Creek
Buy (Amazon.com)
There were three
Bright Eyes
albums that I felt were qualified to appear in this article:
Lifted
,
Fevers & Mirrors
, and
I'm Wide Awake, It's Morning
. All had their respective places and times, and all had their relative merits, so to avoid any real, critical thinking, I devised a simple metric, based off of the number of so-called "essential Bright Eyes songs" on each release.
Fevers & Mirrors
:
The Calendar Hung Itself

: Vintage Bright Eyes, a whiny Conor Oberst wants to know what your new man's got that he doesn't, with lyrical allusions to

You Are My Sunshine

to boot.

(+1)

Haligh, Haligh, A Lie, Haligh

: Clever wordplay, a cheating woman, and what was the catchiest chorus of Oberst's career thus far.

(+1)

A Song To Pass The Time

: A character study set in suburbia, its lo-fi glory an apt ending to the first truly great Bright Eyes release.

(+1)
Total:
3
Lifted
:
You Will. You? Will. You? Will. You? Will

: Odd punctuation aside, guessing the chorus from the title is a fairly trivial affair; this song, however, isn't. It is an odd mix, composed of equal parts bravado and self-deprecation, but the resulting concoction hits the spot.

(+1)

Lover I Don't Have To Love

: The juxtaposition between

You Will...

and

Lover I Don't Have To Love

(placed next to eachother on the album, perhaps intentionally) is quite striking: the former a treatise on clinginess, the latter an ode to the one night stand. And that

beat

, don't even get me started...

(+1)

Don't Know When But A Day Is Gonna Come

: My introduction to the Bright Eyes oeuvre, its brooding atmosphere, sinister mood, and slow, tense build are certainly enough to warrant classification as "essential".

(+1)

Make War

: Great, another song about a failed relationship! Wait, wait, wait....hold on a sec...it's got an optimistic outlook, you say? And Conor Oberst wishes his ex the best in her future endeavors? And he actually means it? What the hell?!

(+1)
Total:
4
I'm Wide Awake, It's Morning
:
At The Bottom Of Everything

: We're going to a party. It's a birthday party. It's your birthday party. Happy birthday darling. We love you very, very, very, very, very, very, very much.

(+1)

Lua

: Either he truly is just a terrible, terrible person, or Conor needs to quit selling himself so short: "

But me, I'm not a gamble - you can count on me to split. The love I sell you in the evening, by the morning, won't exist

," he claims. He's doing a worse job selling himself than I did that

Circle Takes The Square

album...yikes.

(+1)

First Day Of My Life

: It might be a bit cliche, but this one wins points just because of its sheer optimism, quite a rarity considering the source.

(+1)

Landlocked Blues

: A cleaned up version of

One Foot In Front Of The Other

, with added vocals from Emmylou Harris, about love, war, stasis, and little kids playing in the street.

(+1)
Total:
4


Shit, a tie...so I guess I'll end up having to do that whole critical thinking business after all. Or, I
could
just be cheap and take a point away from
I'm Wide Awake
out of spite for the fact that its companion piece,
Digital Ash In A Digital Urn
, is $12 that I will never get back.
Yeah, I think I'll do that.
---
11. Between The Heart And The Synapse - The Receiving End Of Sirens
2005
Triple Crown
Buy (Amazon.com)
It's a shame that
The Receiving End Of Sirens
had to go and break up, because they were the most interesting band making music today. Combining a plethora of varied genres (post-hardcore,
progressive rock,
jazz,
electronica,
ambient,
experimental,
electronica
) into a cohesive whole, their freshman effort

Between The Heart And The Synapse

falls just around there: between head and heart. It is emotional without being maudlin, and it makes you think without coming off as dry. Well over an hour in length, dynamic and engaging throughout,

Between The Heart And The Synapse

is one of the most accomplished debuts in recent memory.

So, how does a band follow up such an accomplishment? Why, with a concept album centered on Johannes Kepler's tonal theory of the planets, of course!

Read about albums 1-10 here.