So, it's been pretty apparent that something's been preoccupying me of late. My posts have again fallen into a rather irregular schedule, reviews and songs of the week have been neglected in favor of some unknown distraction. Well, this is what I've been working on - a nice summer mix to help celebrate this website's one year anniversary.
Maybe in another year's time it'll actually be profitable? Here's hoping!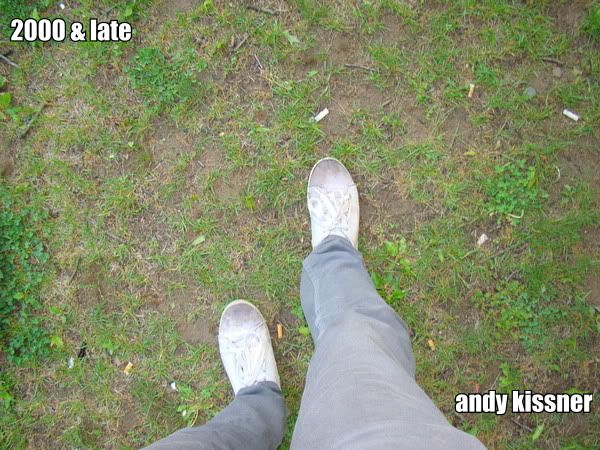 2000 & Late - Andy Kissner
Hold up - it's a mix of some summertime jams for the general consumption, curated by yours truly. It took about a week to make and it'll take about an hour to listen to, so click the link above and tell me what you think.
1. I'll Be There -
The Jackson 5
2. Jeffer -
Boys Noize
3. Boom Boom Pow -
Black Eyed Peas
4. Thunder -
The Prodigy
5. What You Need (The Proxy Remix) -
Tiga
6. 1000 Cigarettes -
MSTRKRFT
7. Youth Alcoholic (Etienne de Crecy Remix) -
Fox N'Wolf
8. Hold The Line (Tommie Sunshine, Il Diablo & Mixin' Marc Remix) -
Major Lazer
9. Show Me Love vs. Be -
Robin S vs. Steve Angello & Laidback Luke
10. Part Of Me (AutoErotique Remix) -
Chris Cornell
11. Township Funk (Sinden Remix) -
DJ Mujava
12. Gladiator (Steve Aoki & DJ AM Remix) -
AutoErotique
13. Old School Astronomy-
Boxcutter
14. Night Shift (Benga & Coki vs. Amit) -
Sonic Truth
15. Stuck In The System -
Joker
16. Kalemba (Reso's Aguardente Remix) -
Buraka Som Sistema
17. Touch My Horn (Crookers Remix) -
Jesse Rose
18. Howling -
Drop the Lime
19. Call Me (Blende Remix) -
The Body Snatchers
20. Shine Shine (Shadow Dancer Remix) -
Boys Noize