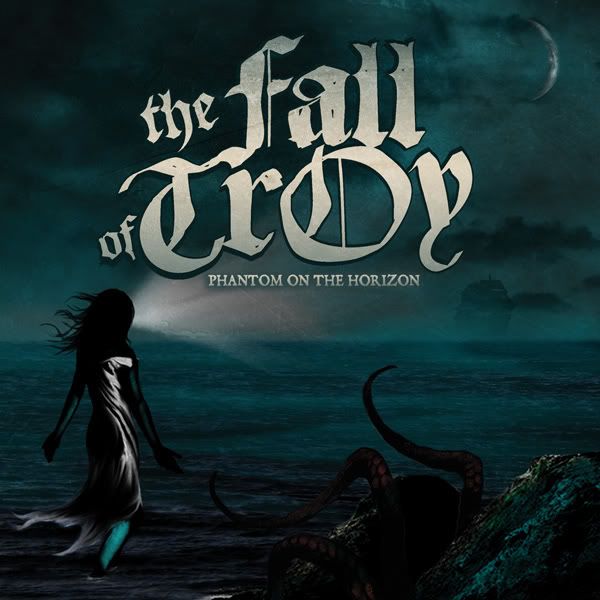 2008
Equal Vision Records
Buy
7/10
Phantom On The Horizon
was supposed to be
The Fall of Troy
's magnum opus. It was supposed to be the definitive post-hardcore release of 2008. It was supposed to be
Illmatic
,
Ready To Die
,
London Calling
,
Everything You Ever Wanted To Know About Silence
. It was supposed to be.
But somewhere, between the heart and the synapse, something was lost.
Something, somewhere. It is this vagueness that troubles me - I don't know where exactly
Phantom
falls short. I just know for a fact that it does.
Phantom
's definitely grown on me - when I first heard the CD, my only thought was "Thank God I didn't pay money for this". But with repeated listens, the criticism softened as I came to the realization that many of these shortcomings are self-made; that is, they're my fault, a product of lofty expectations and almost a half decade of hype.
In case you weren't aware, the "scene" has been waiting for this album ever since the
Ghostship Demos
EP was released in 2004. The disc was phenomenal, a four track tour de force that successfully fused the abrasive shriek-core of
The Fall Of Troy
with the outer space weirdness of
The Mars Volta
. 2005's
Doppelganger
saw one of the four tracks ("Macaulay McCulkin") given proper release, but the other three were left to stew for another couple of years, as Thomas Erak & Co tweaked with the sound little by little before finally committing them to tape in October of this year.
This stretch of time proved to be
Phantom On The Horizon
's biggest undoing. To somebody listening to
Phantom On The Horizon
with virgin ears, this is not immediately noticeable. But having picked apart the
Ghostship Demos
for the last four years, it is quite easy to see where The Fall Of Troy went wrong on the three
Ghostship
tracks ("I", "IV", and "V"). The changes are small and lie mostly in the arrangements, but they're crucial.
The main offenders are the swaps made by Erak from shrieking to clean vocals. Often a singer's voice will grow with time, as he becomes more comfortable and relaxed with his craft. Thom Erak has done the complete opposite, as his voice has gone downhill with each release since
Doppelganger
. For example, the chorus of "IV" as heard on
Ghostship
was a furious whirlwind of brutal screaming. Here, it's sung in a grating, nasal tone, and completely changes the tone of things. A small substitution, granted, but this makes a huge difference.
It's not all bad - Erak's guitar prowess is as mind-blowing as ever, and Andrew Forsman's drum technique has finally matured. Always a weak point of the band, the percussion on
Phantom
are technically proficient, providing the first capable rhythmic counterpoint in their career. Tim Ward's replacement Frank Black goes unnoticed, and I'm still not sure if this is a good or bad thing.
To make things overtly complicated, I would like to give this album two different ratings. To everybody weaned on the
Ghostship Demos
, I award
Phantom On The Horizon
an underwhelming
4/10
- stick with
Ghostship
, or face imminent disappointment. As for the rest of you, that little bold number at the top stands -
7/10
.
---
Key Tracks:
I