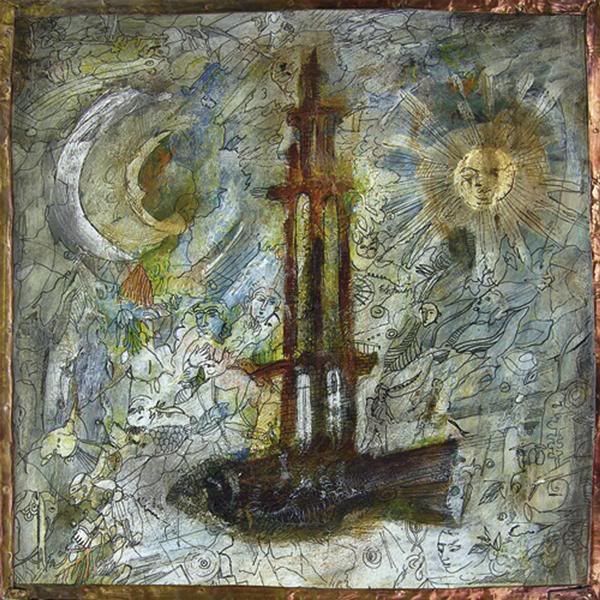 2006
Tooth & Nail Records
Buy (Amazon.com)
10/10
Best of 2006
On
Messes Of Men,
Aaron Weiss,
mewithoutYou
's rather..ahem...unique frontman, proclaims, "Lord, I could never show you anything as beautiful as you". That's not quite true, because I can think of something pretty gosh darn beautiful. I'll give you a hint: it starts with a 'B' and rhymes with 'Other Fister'.
There is so much to be said about
Brother, Sister
, and yet, not entirely surprisingly, I can't really come up with anything pertinent, besides mentioning (again) that mewithoutYou's 2006 release is one of staggering beauty, from the pitter-patter of rain that heralds the album's beginning on
Messes Of Men
to the tremolo wash of guitar on closer
In A Sweater, Poorly Knit
.
mewithoutYou have certainly come a long way as a group since their 2002 debut
[A → B] Life
, a strictly post-hardcore affair. I wish I could claim to have had the prescience to watch this band on their entire journey, but that would be a lie. In fact, the first time I ever heard them was when I saw them live in November with
Thrice
and
Brand New
. Before the band proper had even taken the stage, I knew that there was something different about them.
Walking out, instead of the normal rock outfit (four or five guys, some drums, a few guitars, and a bass), were two rather crusty hippies, a man and a woman. The woman had a pair of bongo-like hand drums, and the man was sporting what was quite possibly the largest set of bagpipes I had seen in my life.
"What the fuck?" I said to my friend Zach, "Is this mewithoutYou? What the hell?"
They played a ditty, and those in the crowd who were "in the know" had a grand old time - the rest of us were utterly perplexed, bemused even. Soon we were let in on the joke, as Aaron Weiss & Co. took the stage and blasted through a 6 song set, ending on their strongest song to date,
In A Sweater, Poorly Knit
. I could not understand a word of what was being sung, yet I could still tell that these men from Pennsylvania were exceptional, as well as being exceptionally talented.
As exhilarating as their live show was, the album is even better. It is unified, cohesive, whole, a theme of existential angst prevalent throughout ("I do not exist, we faithfully insist." mutters Weiss timidly to begin the album). There are 3 tracks, the 'Spider' songs as they are known, that serve as interludes to tie the album together, documenting the life and death of a spider as the seasons pass. And when, 44 minutes later, the album closes much as it began with the refrain of "I do not exist, only You exist, I do not exist.", the effect is simultaneously gratifying and unsettling. These are serious concerns being tackled, after all. Life, death, love, God - you name it, mewithoutYou probably addresses it. Perhaps it should be mentioned that mewithoutYou is a so-called "Christian" band. The band members themselves have expressed disdain for this label, and so do I. So that's all there is to say about that.
I can't do this record justice with my words. While this obviously reflects poorly on me as a critic, you should also see it as a reflection of just how good this record is. So, let's distill this review to what's important:
Brother, Sister
is the best album released in 2006.
That's all that needs to be said.
---
Key Tracks:
Messes of Men
In A Market, Dimly Lit
In A Sweater, Poorly Knit